Pips - Sherbet Pips
00026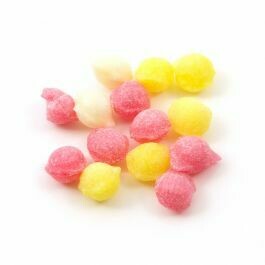 Fruit flavour boiled sweets
Deliciously crunchy sherbet pips.
A traditional boiled sweet these Sherbet Pips from Dobsons are extremely tasty and look very tempting. Crunchy sherbet pieces in delicious flavours, these pips are a popular sweet. Make sure to take a look at the other flavours we have available.
Perfect for decanting into little tins, jars or bags.
Yummy!
Sherbet Pips - Click checkbox for price (6.99)
Sherbet Pips - Click checkbox for price (11.99)
Sherbet Pips - Click checkbox for price (19.99)